20% of work accidents are back related.
The heavy lifting, the awkward postures and repetitive movements of the back generate fatigue, discomfort, and pain to the workers. They are the cause of 3 out of 4 back pains at work.
Gradually, these high lumbar constraining activities impact the workers' health, affecting their abilities and well-being. Between work stoppages and accidents, the company loses performance.
The Japet.W solution aims to restore the body balance in order to protect the back and free the human abilities in companies.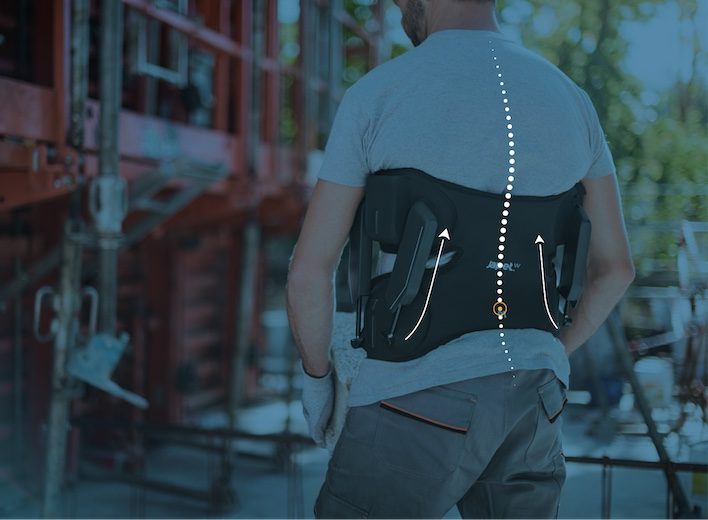 The lumbar impact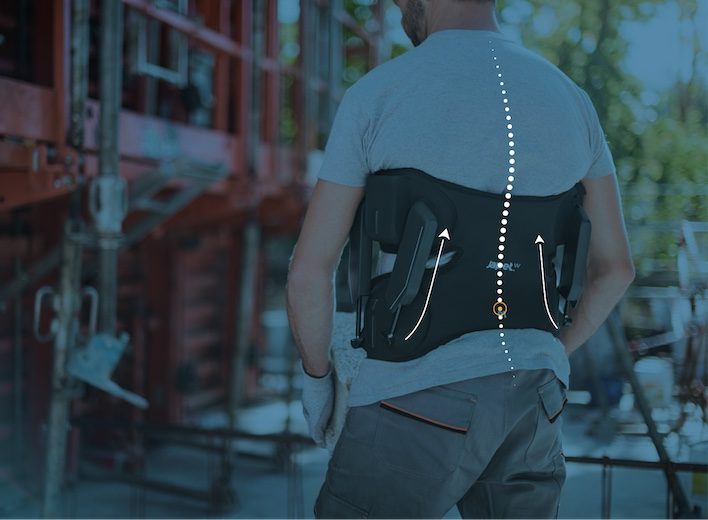 The Japet.W exoskeleton reduces the impact of heavy lifting, constraining postures, and repetitiveness on the back by up to 100%, thus protecting the workers from work-related accidents and the onset of lumbar musculoskeletal disorders.
Consult the study on the impact of lumbar traction.
By decreasing the pressure on the lumbar vertebra, 75% of the exoskeleton's users feel an instant pain relief.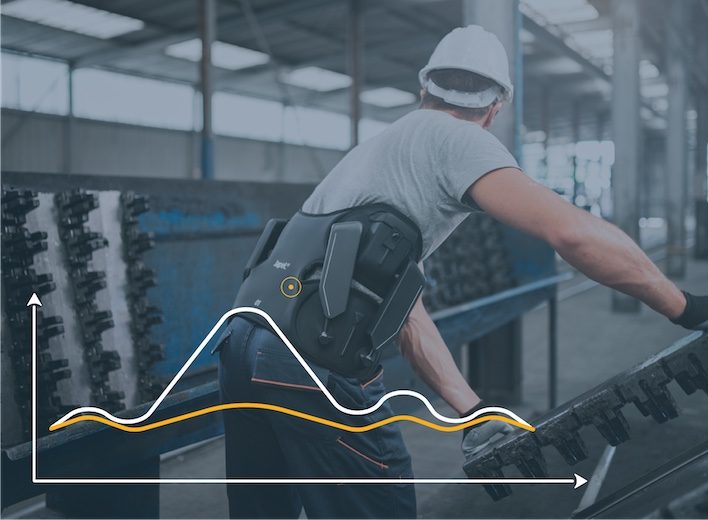 The muscular impact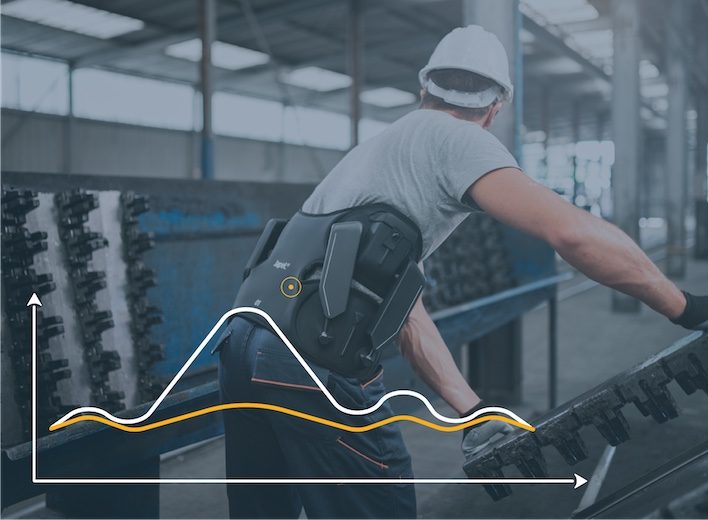 By maintaining mobility, the Japet.W exoskeleton helps to maintain activity and prevent muscle loss in the lumbar area.
It also allows, during the handling of heavy objects, to reduce the muscle activity peaks that pose a risk of injury.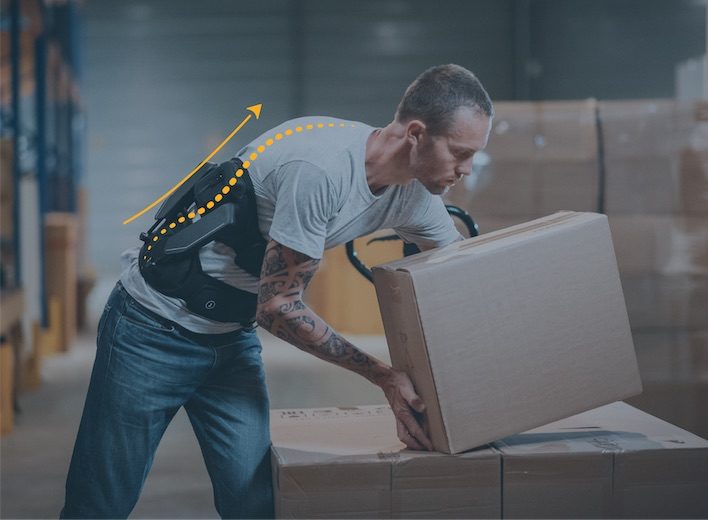 The postural impact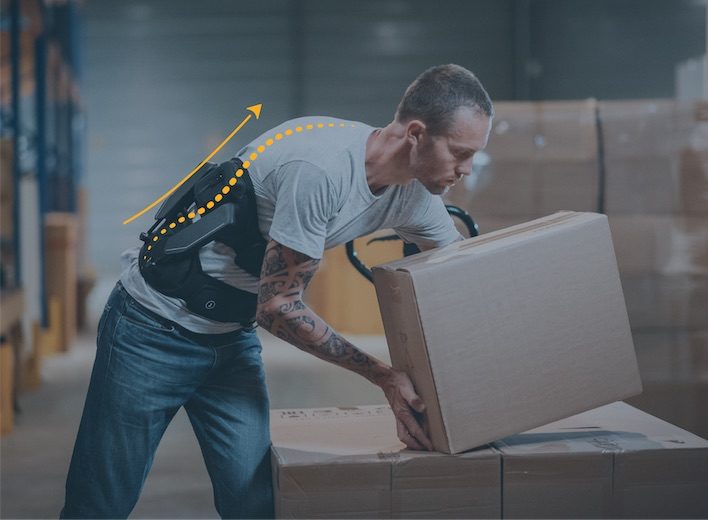 The Japet.W exoskeleton corrects the posture to increase the time spent in comfort postures.
Lightweight
The exoskeleton weighs less than 2 kg.
Adjustable
To ensure comfort, the exoskeleton is composed of an adjustable textile belt.
Medical
Certified CE medical, the exoskeleton is validated by doctors.
Your online diagnosis
You have identified a workstation with high lumbar constraints and want to make sure the exoskeleton is a relevant solution?
Our online diagnosis allows you to check in less than 5 minutes if our exoskeleton meets your needs. By measuring the biomechanical gain and quantifying the return on investment, you will be able to evaluate the results of its integration.
Frequently Asked Questions
Does the exoskeleton help carry the load?
How does the exoskeleton work?
How long does it take to install and uninstall the exoskeleton?
Can I wear the exoskeleton all day?