1 in 3 accidents at work in the personal care and assistance sector is back pain related
Transfer and mobilisations, medical and hygiene care, medicine preparation, management of linen and beds, meals, logistics…The professions of personal care and assistance combine difficult postures, repetitiveness, and hefting.
They generate irreversible back pain that affects the work organisation and the quality of care provided. The Japet.W solution aims to restore the body balance, to protect the back and free the human abilities in companies.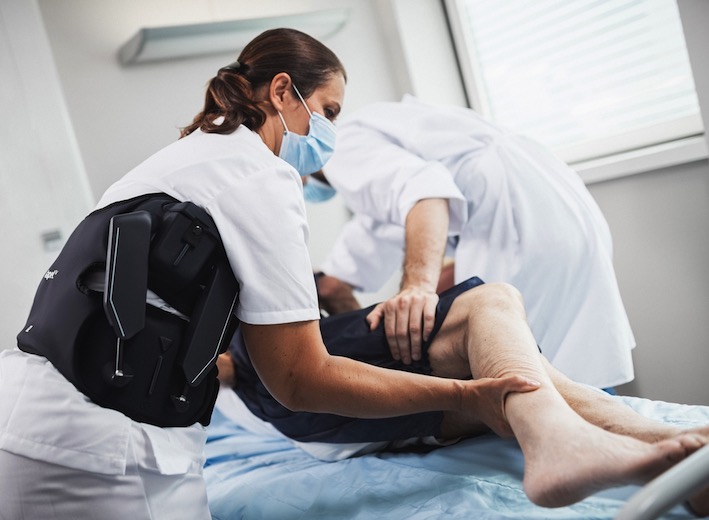 Avoid back injuries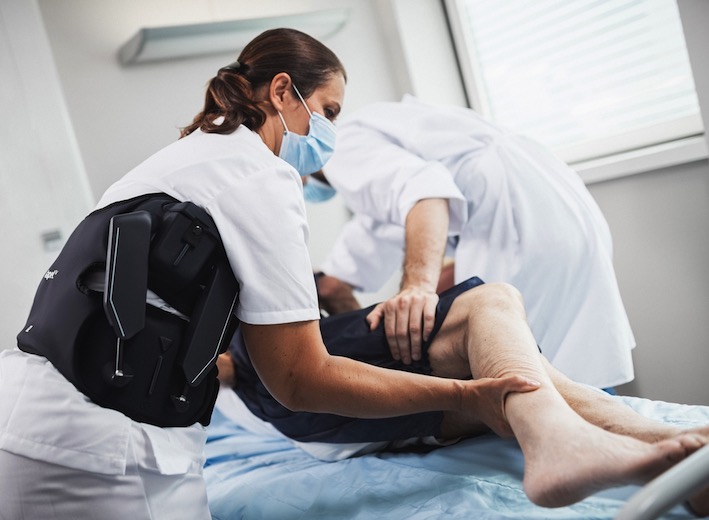 By reducing the impact on the spine of heavy load lifting, repetitive tasks and awkward postures, our exoskeleton helps reducing accidents and work stoppages related to low back pain.
The goal: protect and relieve the caregivers' backs to maintain the quality of patient care provided.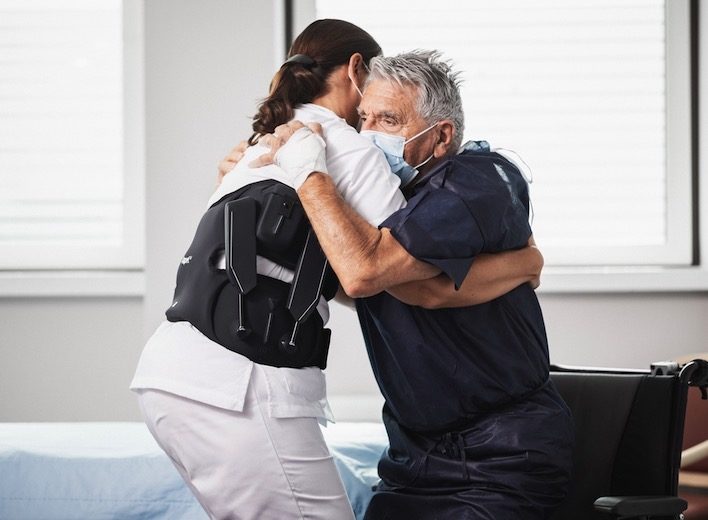 Secure postures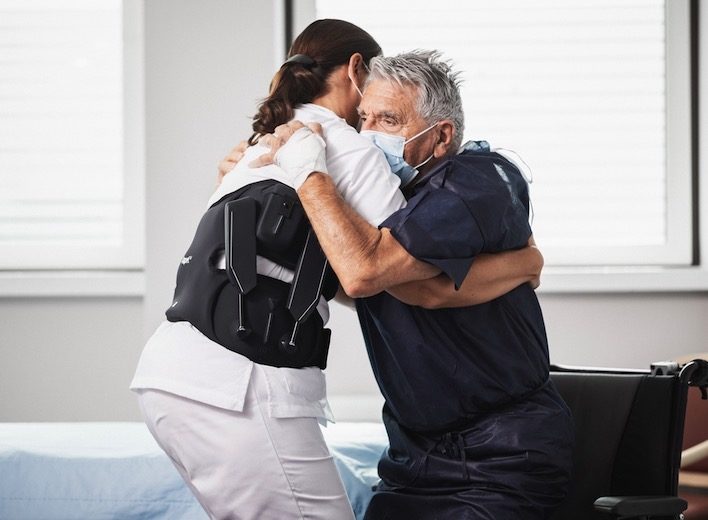 Our device supports the user's back and limits the at-risk postures. It provides comfort in the carrying out of the activity and secures the professional gestures and postures.
The goal: Reduce the risk of occupational injuries and accidents.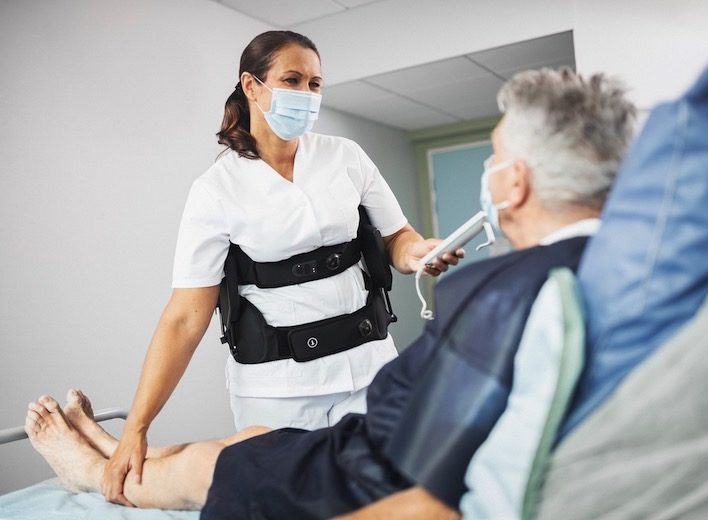 Maintain freedom of movement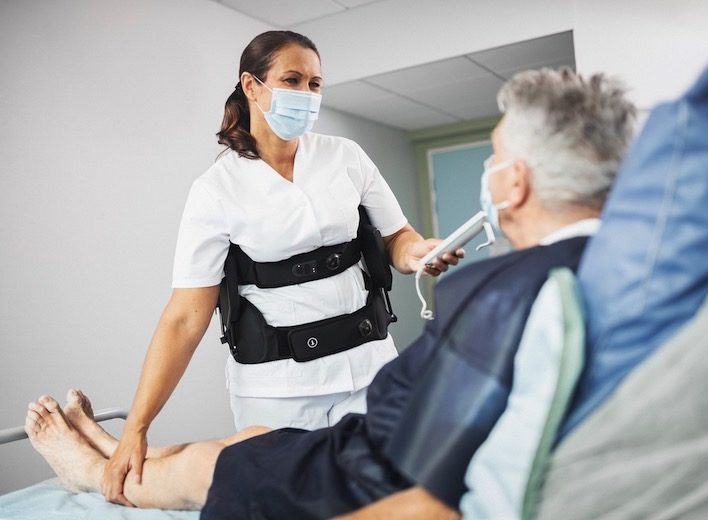 Thanks to its motorisation, our exoskeleton supports the caregiver in all his movements. Thus, it keeps a complete mobility and preserves the versatility necessary for the carrying out of numerous tasks in these trades.
The goal: Maintain the mobility of the caregivers and preserve their versatility.
These structures have integrated the Japet.W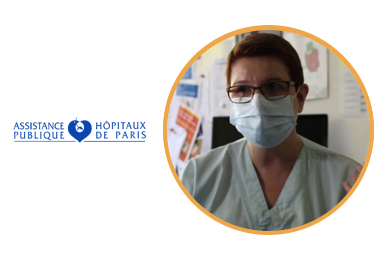 "As soon as we started working with the exoskeleton we felt the beneficial effect of lightness and good posture of the back, it's really miraculous."
Your online diagnosis
You are a care and assistance structure and have identified an at-risk workstation? You want to ensure the exoskeleton is a relevant solution?
Our online diagnosis allows you to check in less than 5 minutes if our exoskeleton meets your needs. By measuring the biomechanical gain and quantifying the return on investment, you will be able to evaluate the results of its integration.
Frequently Asked Questions
How much does the exoskeleton weigh?
How long do I have to wear the exoskeleton?
How to ensure that the exoskeleton is used?
What is the cost of an exoskeleton?