Low back pain accounts for 28% of all occupational accidents and diseases in the logistics and transport sector.
Despite the automation of handling means, the heavy load lifting remains common in the logistics sector. Coupled with the awkward postures and movement repetitiveness, they subject the workers' back to strong constraints.
They generate low back pain and work stoppages, impacting the work pace.
The Japet.W solution aims to restore the body balance, protect the back and free the human abilities in the company.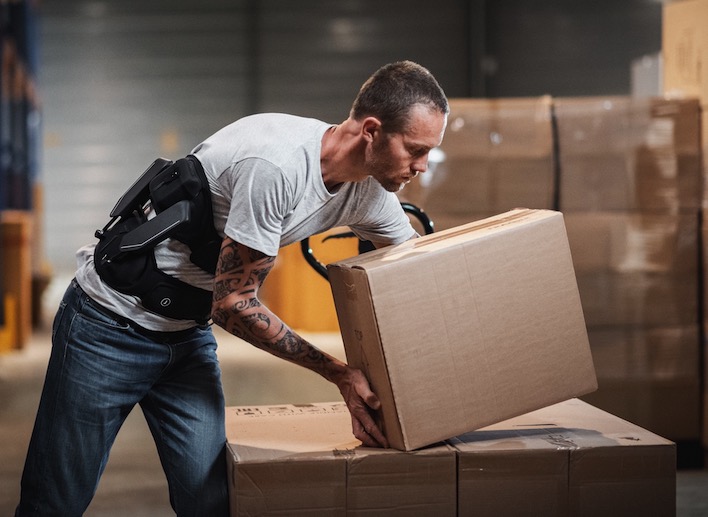 Avoid back injuries during lifting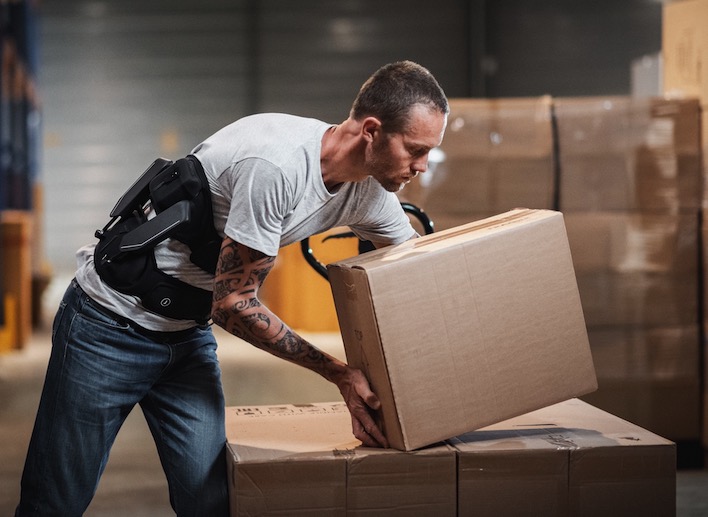 By reducing the impact on the spine of heavy lifting, repetitive tasks and awkward postures, our exoskeleton helps reduce accidents and work stoppages related to low back pain.
The goal: protect the back during the heavy lifting.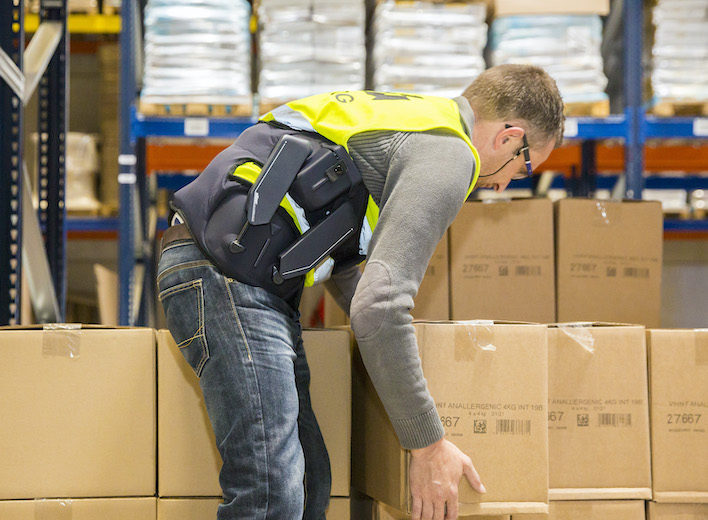 Maintain gesture speed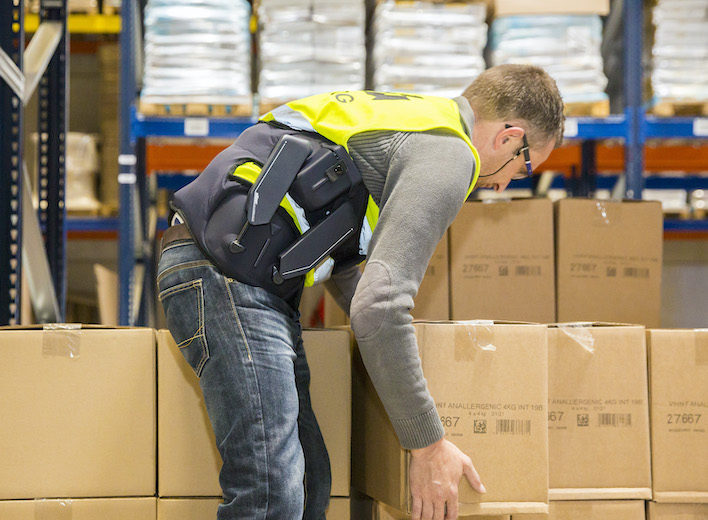 Thanks to its motorisation, our exoskeleton supports the worker in all his movements. Thus, he keeps a complete mobility and the speed of his gestures.
The goal: Maintain the worker's mobility and preserve the speed of movement.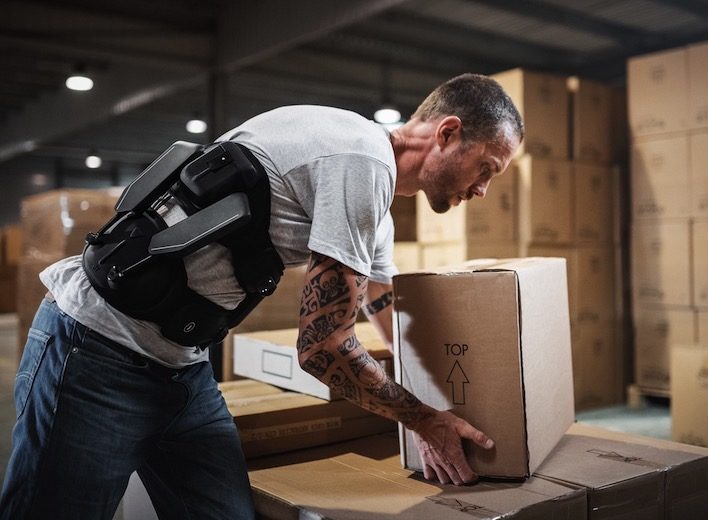 Secure gestures and postures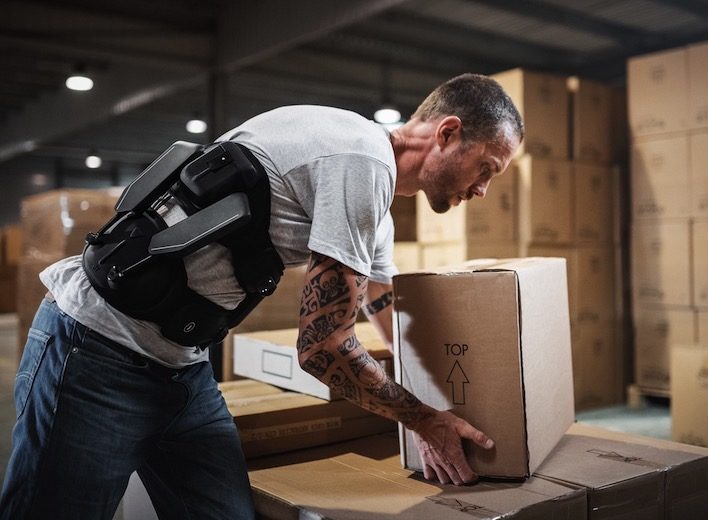 Our device supports the worker's back and limits the at-risk postures. It thus secures the professional gestures and postures.
The goal: Reduce the risk of injuries and occupational accidents.
These logistics companies have integrated the Japet.W
"The exoskeleton is quick and easy to install and once turned on it becomes an integral part of the person."
Your online diagnostic
You are a logistics company and have identified an at-risk workstation? You want to ensure the exoskeleton is a relevant solution?
Our online diagnosis allows you to check in less than 5 minutes if our exoskeleton meets your needs. By measuring the biomechanical gain and quantifying the return on investment, you will be able to evaluate the results of its integration.
Frequently Asked Questions
How much does the exoskeleton weigh?
How long does it take to put on and take off the exoskeleton?
How do you analyze the effectiveness of an exoskeleton?
What is the cost of an exoskeleton?