User feedback – Léo Lemoine, Engie Cofely
"The Japet.W exoskeleton answers a real problem of back pain and even exceeds expectations. »
Feedback from Léo Lemoine, Ergonomist at Engie Cofely Lorient and in charge of MSD prevention.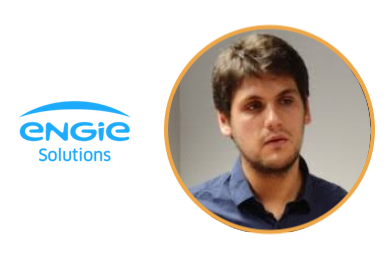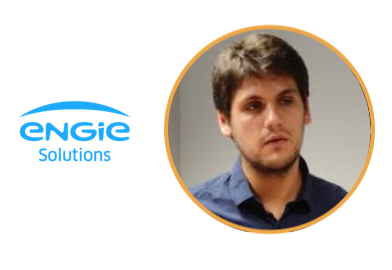 Why did Engie wanted to implement an exoskeleton integration approach?
Three-quarters of the staff at Engie are technicians who continually carry heavy loads and at-risk postures that generate a lot of MSDs (editor's note: Musculoskeletal Disorders). The goal was to find solutions to reduce them. As we work on the clients' sites, it is not possible to arrange the work environment to solve the problems except on an occasional basis. When I heard about exoskeletons, and particularly the Japet.W device, we decided to work internally with the different poles to see if this solution could answer our problem and see how to integrate them.
So what is your approach to its implementation?
The integration of exoskeletons involves many people and skills at our company. It was logical, given the equipment (editor's note: an exoskeleton for occupational health from the medical sector), to target people with a RQTH (editor's note: Recognition of the Quality of Disabled Worker) as a priority and this was only possible by working closely with colleagues from the disability mission and human resources. Once identified, we consulted team leaders and potential users to see if they were motivated and willing.
In what way is the Japet.W exoskeleton for you a device for maintaining and returning to work?
It is obvious that the device helps to maintain in employment since it reduces or even eliminates the compression and pain. In addition, there is less apprehension of movement and the carrying of loads because it keeps the back straight and limits risky postures, even if we remember that it is not used to carry more weight. In addition to these physical benefits, it also accompanies psychologically by bringing confidence and reducing the stress of returning to work. In the longer term, it even has a societal side, because people will arrive at the end of their career or retirement in better health.
How is it perceived by users?
The initial feedback is very positive, they are won over by the system. We can say that the Japet.W exoskeleton responds to a real back pain problem and even exceeds expectations. For the record, thanks to the device, one of the operators managed to do a rotation when he hadn't been able to do one for 8 years… we could feel a lot of emotion at that moment.
What are the next steps?
To continue to equip the people in RQTH to keep them at work and to make the follow-up data collection provided by Japet last over time to be able to evaluate the long term evolution.  Then, we will be able to equip people who have already reported back pain in order to avoid interruption. But Japet is also the future of prevention from now on, compared to other exoskeletons, it is not designed for a particular activity but adapts to all professions; we will therefore be able to equip all operators on workstations that currently generate a lot of MSDs.
Subscribe to our newsletter to receive the latest news.