Integrator feedback – Claude Gimenez, Airbus
"The Japet.W exoskeleton is the only credible product to fight against back pain and is part of a global approach to health, safety and well-being in companies."
Feedback from Claude Gimenez, R&T Manufacturing Engineer and responsible for the exoskeleton mission at Airbus.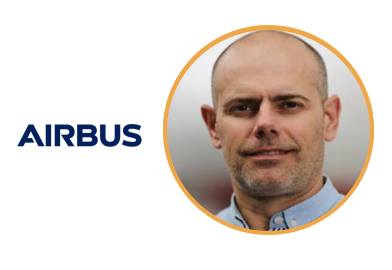 What led you to start using an exoskeleton at Airbus ? 
The main goal is to reduce the risk of musculoskeletal disorders. There is a strong involvement of Airbus in the search of new solutions for the health, safety and well-being of employees. It must be understood that before we get to the implementation of exoskeletons, we do a lot of work regarding the layout and ergonomics of the workplace; there are ergonomists in all the factories and doctors are present on site.
Unfortunately, sometimes it's not enough, and it is important to find other solutions. Exoskeletons are part of new innovative solutions that can have a real impact on the health and well-being of collaborators.
What made the Japet.W exoskeleton interesting to you ?
As in all compagnies, we have problems related to back pain and Japet's exoskeleton is currently the only credible product that exists. The fact that there is medical and scientific validation, in the product development process, is something that really brings credibility. Within Airbus, we try to do our best to prevent the arrival of pathologies, but when the pain persists, it is a solution. We can propose to the employees who suffer from back pain. Your exoskeleton responds completely to our overall approach to health, safety and well-being.
How would you describe the Japet.W exoskeleton?
Unlike many other exoskeletons, Japet.W is a preventive and protective product. It is also one of the only ones that is active, the fact that it preserves muscular activity is something important for maintenance activity and for the health of the employee. I see the Japet.W exoskeleton as a product with which I tell myself: with this device, I will no longer have back pain.
What are next steps?
The purpose is to test the device on a site of the group. Of course, this test will be accompanied and supervised by specialists. Then if the feedback is positive, we will enter a larger scale approach on other Airbus sites. The idea is to offer the device to all Airbus sites, so that they are integrated into our global approach to finding solutions for the well-being of employees.
Subscribe to our newsletter to receive the latest news.